According to my clock, I've been twenty for almost three hours. No changes to report yet.
Some might say that this is because turning twenty isn't a big deal/time is relative/it's all a bunch of overblown poppycock.
I say that it's because I was born in a different time zone, and not at the stroke of midnight. In my books, I am still nineTEEN. Because I am nineTEEN, I am still allowed to capitalize portions of my words which would not otherwise be capitalized.
I am also allowed to tell you that I am up at this hour because I am super-excited that my parents will be here in four hours. I know it's not cool to get on with your parents, but I adore mine.
Yeah. I said it. And now, here's a picture of us all. Sort of.
They are somewhere over the Atlantic right now, watching episodes of The Big Bang Theory if I know my dad well.
Which I think I do.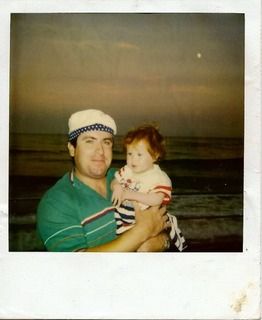 Mama's more likely to be trying to sleep, then giving up and watching a film. How do I know? I just know, mmkay?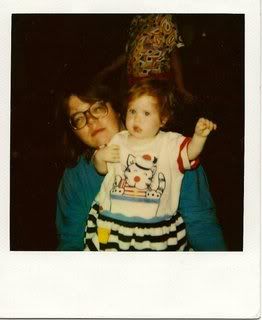 NEWSFLASH: The wind just slipped one of the locks on the front door, blew it open, and slammed it. Hard. The house shook. Scary bananas.
Anyway, I'm really excited. Not just because my heart rate is up now. Because I will see my folks for the first time since Christmas, and then they'll meet some of my friends, and there will be good times.
_
Follower Love-Fest #4: Katrin
Katrin is the bilingual babe behind
reizende Rundungen
. Hell, she might speak more languages because she's that great, but I just don't know. She has a seemingly endless army of cute clothes, especially dresses, but that's not the only reason I love this girl. It also has nothing to do with her glorious hair, or the fact that she got a
kiss from Beth Ditto
. These thing certainly don't hurt, but it's how her entries always make me smile. She's is funny, and strong, and I want to high five her constantly.
_
Still nineTEEN. Still allowed to have dance parties with Batman.