Exciting news, folks. The History & Humanities Ball at my university is coming up. That means I get to get all gussied up and dance madly with my friends.
Did I mention that it's going to be on a boat? It's going to be on a boat.
It's also going to be 1920's themed.
Let's review: crazy dancing on a boat with friends, dressed like we're all up in that Lost Generation.
That last bit is where I must give pause. Yes, I was an unimaginative flapper for the Halloween before last. Yes, I do love me some jazz and cheap liquor. Yes, I will use any excuse to wear red lipstick and feathers. Despite all of these, though, I'm just not Twenties material.
The Twenties were a time for drop-waists and short hair. The aesthetic is fine, but I'm no Colleen Moore or Louise Brooks.
Case -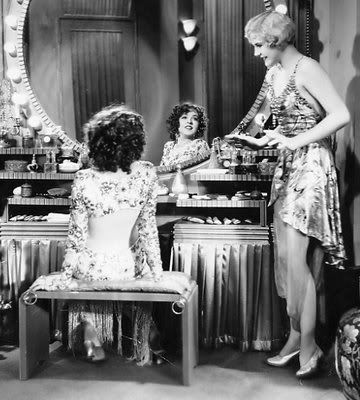 Image through Google.
Point -
That is, in fact, always how my face looks.
The decades on either side of this most favoured one would suit most of us fine, with their defined waistlines and versatile fits. What are the big-haired, non-gamine among us to do? Turn to Polyvore. Yes, again.
Blogger's Note: My new addiction to this site is in no way related to the bleakness of my current reading material. Not at all.
These are for two of my lovely friends with similar issues, concerning the ball.
All That Jazz
by
Liz OT
featuring
Chie Mihara shoes
Let's Do It
by
Liz OT
featuring
Forever21 accessories
And for me.
Yes, Sir! That's My Baby
by
Liz OT
featuring
Monsoon dresses
Whatever happens, I'll still be dancing on a boat and screaming Fitzgerald at anyone and everyone in the vicinity. Count on it.